Summer is all about spending relaxing care-free days outside and enjoying the beautiful warm weather. However, these come with a whole range of elements that can damage your hair, including strong UV rays, salty ocean water, and chlorine used in swimming pools.
Being gentle to your hair, protecting it from the harmful environment, and choosing the right supplements like Marine Collagen from ProPlenish can help to keep you hair healthy all summer long. Here are a few tips to take your summer hair routine to the next level.
1. Shield Your Hair from the Sun
This may sound obvious, but wearing a hat when outdoors can help to protect your hair from damage associated with direct sunlight. Alternatively, you can opt for daily hair products that contain UV filters, – these can come in a form of gel, spray, or cream. Not only these products will shield your hair from the damaging UV rays, but they will also help to keep colour-treated hair from fading.
We love CARLA ZAMPATTI's quintessential Panama hat finely woven by hand with ivory white straw and AVEDA's sun care protective hair veil, which helps protect hair from sun exposure and minimise damage and dryness.
2. Skip the Hot Tools
We all know the damage that comes from using hot hair tools, such as straighteners, curling irons, or even blow dryers, – but we all keep doing it anyway! Summer is a great occasion to go natural and give your hair a break from elaborate hairstyles. You can wash your hair at night and make a braid or a high bun before you head to bed. When you wake up, you will enjoy beautiful beachy waves and shiny, moisturised hair.
3. Switch to Moisturising Hair Products
It is natural to sweat more during the hot months of summer, which means you will be likely to wash your hair more often than you are used to. To avoid over-drying your hair and stripping it of all the moisture and nutrients, switch to a moisturising shampoo and conditioner. However, make sure to use a deep-cleaning anti-residue shampoo once per week to clear away any chemicals and product buildup; follow it up with a deep-conditioning treatment.
4. Support Your Hair from Within
To keep your hair healthy in the summer, you need to make sure that it is not only protected from harmful external factors, but also receives all the important nutrients from within.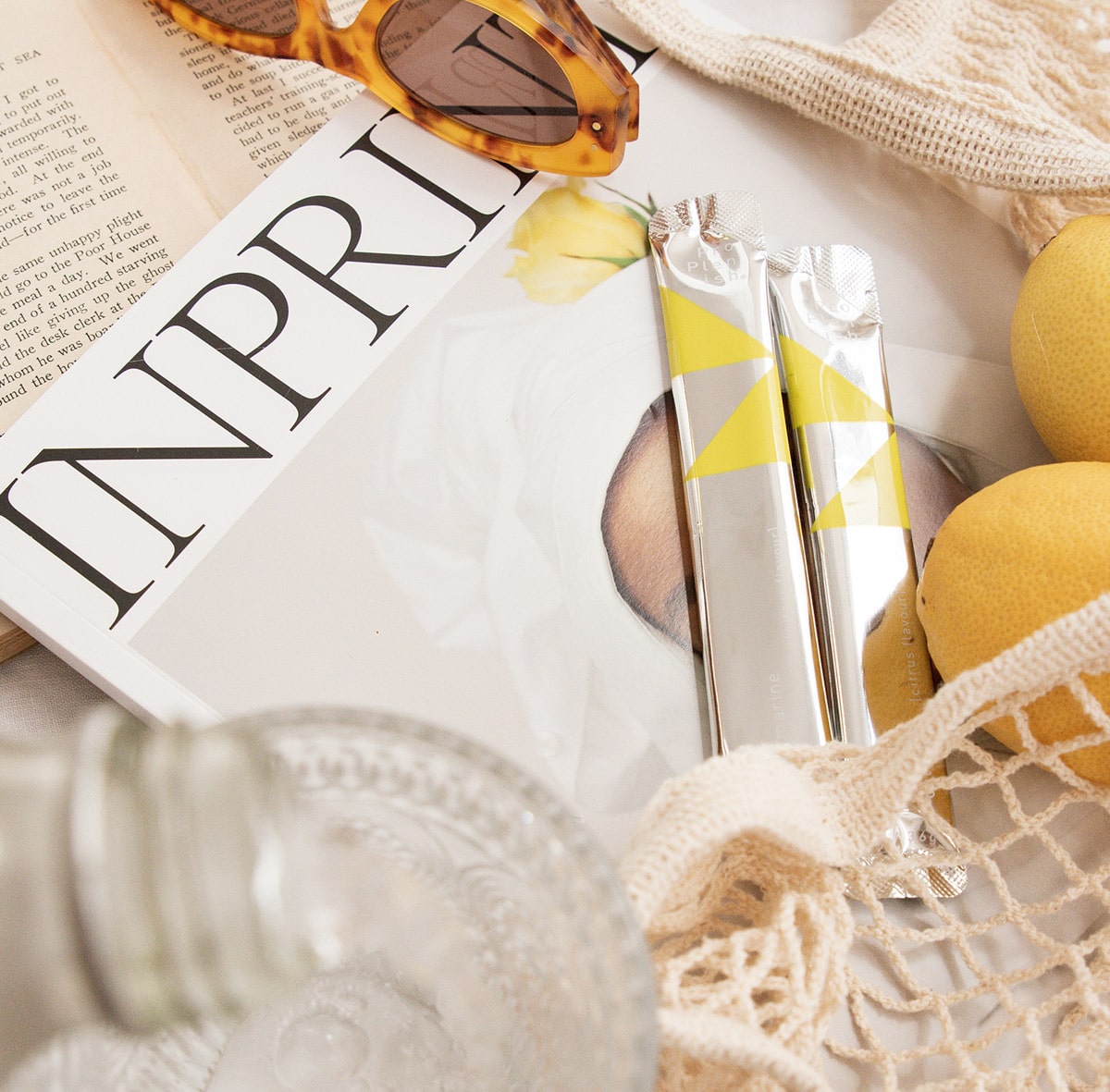 Supplementing your diet with Marine Collagen from ProPlenish can promote healthy hair by:
Fighting damage to hair follicles
Collagen can act as an antioxidant to prevent  hair damage caused by free radicals resulting from UV rays, alcohol, poor dietary choices, and other environmental factors.
Providing important amino acids
Hair is made up mostly of the protein called keratin. The creation of keratin, in turn, requires several amino acids, – some of which can be found in collagen.
Preventing hair thinning
Collagen is an important protein contributing to the strength and elasticity of your dermis, the middle layer of the skin that holds the roots of each individual hair. Therefore, supplementing your body with collagen may help to keep your dermis healthy and prevent hair thinning.
Upgrade Your Summer Hair Routine with ProPlenish
Without a doubt, summer is a beautiful time full of warm days, outdoor activities, and ocean-side adventures. However, this is also the time when your hair routine requires some extra attention. With ProPlenish Marine Collagen supplements, you will easily receive all the important ingredients to keep your hair healthy all summer long. Shop now.