The never ending search for the fountain of youth has led many to spend hundreds of dollars on plastic surgery, facial creams, and trendy cosmetic treatments. However, the true secret to younger-looking, glowing skin is not in the hands of a cosmetologist or plastic surgeon, - it lies in the way you live your everyday life.
At ProPlenish, we know that true beauty comes from within. In this article, we are talk about the best anti-ageing habits to stay beautiful inside-out.
4 Anti-Ageing Habits and Tips to Look Your Best
Follow these daily anti-ageing habits to reverse the first signs of ageing and boost the overall health of your skin.
1. Apply Sunscreen Religiously
According to the Skin Cancer Foundation, ultraviolet rays from the sun lead to over 90% of the visible signs of ageing, including sagging, wrinkles, rough patches, and skin discolouration. So, if you aren't already slathering sunscreen every morning, it's time to start.
Choose broad-spectrum (UVA/UVB) sunscreen with an SPF of 15 or higher to minimise sun damage and prolong the youthful appearance of your skin.
We are big fans of SkinCeuticals Ultra Facial Defense SPF 50+ sunscreen ( See here) which has been scientifically developed to protect skin from the range of UV rays known to cause accelerated skin ageing. Don't forget to also apply sunscreen to your body when exposed to the sun, we love La Roche-Posay Anthelios Wet Skin Sunscreen SPF 50+ (See here)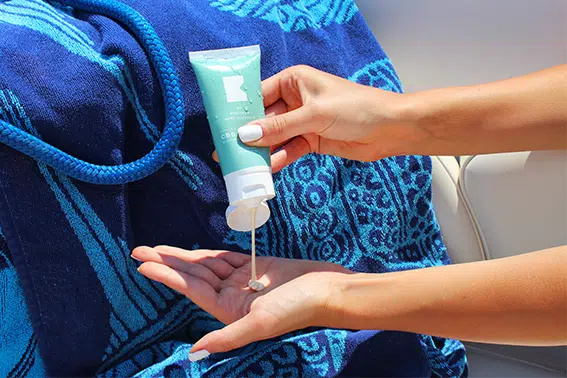 2. Stay Hydrated
One of the simplest, yet most effective, ways to give your skin a youthful glow is to drink plenty of water throughout the day. Our skin contains up to 30% water, which contributes to its fresh and plump look. Dehydration can lead to an increased appearance of fine lines and wrinkles, and even create some dry patches.
While the exact amount of water you need depends on your activity level and body size, a good guideline is to sip water throughout the day and never let your body get thirsty.
Keep on top your daily hydration with the ProPlenish glass drink bottle (See here)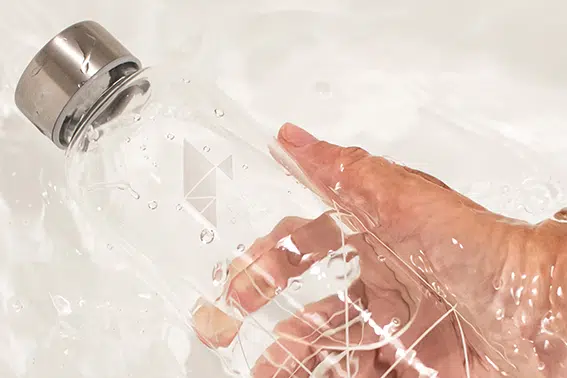 3. Don't Skip Your Collagen Supplement
You have probably heard about the miraculous age-defying properties of collagen supplements. While the anti-ageing effect may seem, indeed, miraculous, it is well backed-up by science.
Daily collagen supplements can help to boost skin hydration and reduce the appearance of wrinkles. A well-designed study in 2015 has found that women who took collagen supplements for one month had considerably better skin elasticity than those who didn't. By proactively replenishing collagen with pure Marine Collagen from ProPlenish, you can reduce the appearance of fine lines and wrinkles, increase your skin hydration and resilience, and even out your skin tone.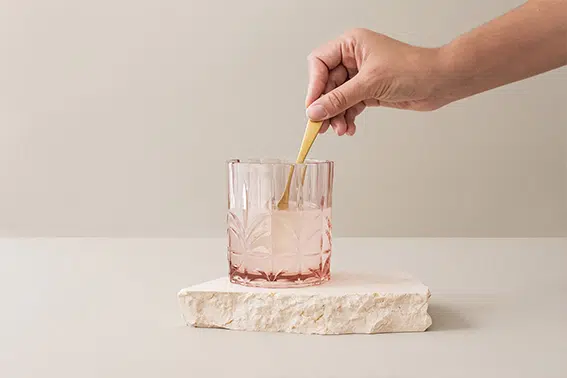 4. Get a Good Night's Sleep
It's called "beauty sleep" for a reason. Chronic sleep deprivation can disrupt your hormones, weaken your immune system, and leave you feeling and looking exhausted. As you age, it is important to prioritize healthy sleep habits to help your body and skin feel rejuvenated and replenished the next day.
Most adults need seven to nine hours of sleep every day, so make sure to head to bed early or sleep in in the morning, if possible.
Nourish skin and protect hair whilst you sleep with the ProPlenish Anti-ageing Beauty Slipcase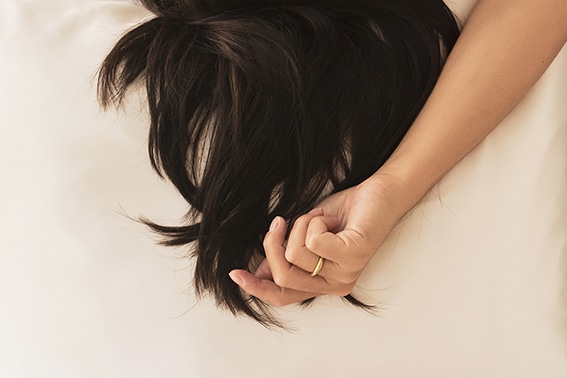 Look and Feel Younger with ProPlenish
When it comes to getting older, you don't have to "go with the flow." While there is no magic potion or pill to stop the inevitability of ageing, there are daily anti-ageing habits and strategies that will help you stay healthy and slow down the process.
Among other things, taking daily Marine Collagen supplements from ProPlenish can help to rejuvenate your skin, strengthen your hair and nails, and keep you feeling your best. Shop now.