Cherie at Popsugar gives the unhealthy state of her nails some much needed support to adequately heal, including tackling the issue from the inside out with ProPlenish.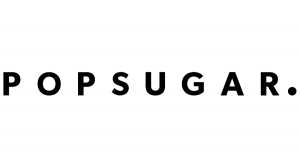 Nail polish is an exceptional beauty product. It's far more savvy than you potentially give it credit for. Think about it: a coat of nail lacquer has the ability to immediately make a lady look polished.
This is precisely why this break-up is so incredibly hard. I absolutely adore nail polish, but I'm never wearing it on my fingernails again. Yes, I'm removing it from my beauty repertoire forever. (Sally Hansen Complete Salon Manicure, I'll miss you the most. Your superb shades and impeccable precision brush made nail painting delightfully easy.)
Why? Although my eyeballs are infatuated by beautifully painted nails, my actual nails detest nail lacquer. This realisation isn't new — my nails and nail polish have always had a tense relationship. This is mainly because nail polish never lasts on my nails for more than a few hours. It chips, it cracks, it peels; taking my nails from terrific to tacky instantly.
I accept that I'm partly at fault for this. I know I have terrible nails. They're slow to grow. They bend. They peel. They snag easily. I can't even grow them more than three millimetres above the free edge before chaos erupts. And this canvas certainly does not equate to the perfect base for polish. But I also hold nail polish responsible. Not for the lacklustre performance, but for the awful state of my nails. It's taken me a long time to finally realise it, but nail polish is the main reason I have brittle nails.
For the past three years, I sported bare digitals and they were in good nick. I trimmed them every fortnight, always keeping them short and clean in an attempt to both grow out problematic peeling and limit the chance of snagging and bending. Doing so made them stronger, sturdy, and healthy. Besides treating them to a nourishing hand cream (hello, The Body Shop Hemp Hand Protector and Neutrogena Norwegian Formula Hand Cream), they were rather self-sufficient and finally behaving for the first time in my life. But then this changed, and it was all because I started wearing nail lacquer again.
Around two months ago, the thought of trying out a salon-look gel finish polish got the better of me. I had convinced myself that the paint wouldn't chip because my nails were now healthy. I also assured myself that because the colour would stay on longer than a non-gel formula, my nails would continue to grow underneath the paint, protected from all the destructive elements they've become accustomed to. I shouldn't have believed these lies.
For four weeks I wore gel-like nail polish for five days at a time. It made me feel pretty, ladylike, and fun. Sometimes I even matched my bold lipstick hue to my nails, and boy, did I feel immaculate! But then the good times stopped. My nails started to become bendy again. They became weak. And they started to — ughh! — peel. I stopped wearing the gel-like polish immediately, but it was too late. The damage had already been done. The lacquer had stripped my nails of moisture, leading to flaking and weakness.
I am now officially in recovery mode, and have submitted my nails to rehab. Breaking up with nail polish was hard, but it had to be done. This product clearly did not have a positive influence on my nails.
Given their unhealthy state, my nails need a little extra support to adequately heal, so I'm tackling the issue from the inside out. I'm taking a collagen supplement daily, which is known for its ability to strengthen splitting, weak and flaking nails. ProPlenish Marine Collagen Sachets in Citrus and The Beauty Chef Collagen Inner Beauty Boost are exceptional choices. I also apply Jurlique Nail and Cuticle Treatment Oil multiple times a day, and come bedtime, I slather my hands in Lanolips Golden Dry Skin Salve and massage it into my cuticles.
This nail care routine takes time and effort, and I know the results won't be instant, but I want my old fingernails back; my stronger, perfect nick nails (albeit a little short and a lot less colourful). And while they may never be bold and bright ever again, they will look wonderfully preened, which — when all's said and done — is perfectly good enough for this lady.
See the original article here on Popsugar
Article by Cherie Herrnann
Image Source: POPSUGAR Photography / Benjamin Stone