Postpartum hair loss affects between 40 to 50% of women with many also finding their skin to be drier and less supple than it was during pregnancy, with rough, flaky patches appearing due to many factors (hormones, stress, nutrition, sleep deprivation, and about zero time for skin care!).
We spoke with busy Mum of 3 Kylie Brown about how ProPlenish marine collagen has helped her beauty bounce back!
How did postpartum hair loss affect you?
After my first baby Olivia, I noticed at approximately 4 month postpartum I was losing a lot when I would wash and dry my hair. My hair thinned out quite a bit. After my second baby Jack, again at the 4-month postpartum mark I was losing handfuls of hair! I would have to say I lost about 60-70%. It was dry and so fine, I ended up having a hair extension weave put in because it was so obvious.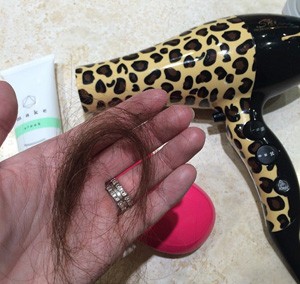 What difference did you see in your hair, skin and nails using ProPlenish after baby #3 compared to your other babies?
I honestly cannot believe the difference; I don't think I've lost any hair, apart from what we normally lose daily. My hair now is thicker and stronger than it has ever been. My nails are growing like crazy and my skin feels really plump and dewy.
What condition was your skin after childbirth and how has ProPlenish helped?
I generally have very dry/dehydrated skin, having 3 children under the age of 5, I tend to neglect myself. For me ProPlenish has helped with giving my skin a hydrated more plump appearance. I love it because it's so easy to take, 2 sachets in my morning tea or coffee and I'm done. If I'm feeling like I'm looking extra tired I add another sachet into a smoothie sometimes during the day.
How quickly did you see results from using ProPlenish?
For hair loss I started taking ProPlenish immediately after I had Macy so I didn't lose any hair. For my skin and nails I would say it was a gradual change over 1-2 months.
What is your favourite way to take ProPlenish everyday?
In my morning coffee or tea.
Would you recommend this product to other women for after childbirth and beyond?
100% I know hair loss is a major concern for women after having a baby but exhaustion also creeps in and we tend not to take as greater care of ourselves. No one wants to look tired and dehydrated. I think ProPlenish is a quick and easy way to help your skin look and feel it's best.

Follow Kylie's adventures as a busy Mum of 3 on Instagram
Shop ProPlenish Marine Collagen Original Sachets that helped Kylie combat her postpartum hair loss.