February 23, 2022
Dermarolling Tips for an Effective At-Home Procedure
At-home microneedling might sound scary, but, when used correctly, it can help you achieve that plump, bouncy skin you've always dreamed of. By regularly using the Microneedle Derma-Roller from ProPlenish at home, you will be able to help stimulate the production of collagen, promote skin regeneration, enhance skincare efficacy, and reduce the appearance of skin imperfections.
Without further ado, let's take a look at 5 important dermarolling tips that will help you achieve the maximum results.
1. Choose the Right Dermaroller
Dermaroller tools can vary by the number of needles, the needle size, and the material used for the needles. For a safe and comfortable at-home procedure, it is best to stick to needles that are 0.3mm in length or lower, as anything longer could damage your skin.
For a quality dermarolling tool, consider using the Microneedle Dermaroller from ProPlenish, which contains 540 medical grade titanium microneedles 0.3mm in length.
2. Dermarolling Prep and Roll
To achieve maximum results, make sure that you properly prepare for each dermarolling treatment. Firstly, ensure Microneedle Derma-Roller is sterilised before use. Then, thoroughly double cleanse skin and pat dry. Doing this will allow your skin to better absorb the active ingredients used together with the dermaroller.
Split face into quarters and roll over each area in an asterisk (*) motion using a combination of vertical, horizontal and diagonal movements, twice in each direction building up to 6 times as treatments progress. Start by rolling vertically up and down the forehead, switch to horizontal movements on the same area, followed by diagonal. Repeat for cheeks and chin, nose and neck if desired. 



3. Apply Appropriate Skincare Products
Most common skincare products used for dermarolling contain ingredients like stem cells, growth factors, peptides, and hyaluronic acid. It is recommended to apply within 5 minutes of rolling for maximum product absorption.
Another great choice to ensure skin is nourished, is to apply a bio-cellulose Anti-Ageing Facial Mask, specifically designed for use after microneedling, chemical peels and laser LED treatments.
Combining these active components with the stimulating effect of microneedling helps to maximise the treatment results by speeding up cell turnover, supporting the production of collagen, smoothing out fine lines, and hydrating the skin. However, make sure to stay away from ingredients like Vitamin C and retinol, as these can cause excessive irritation when used together with a dermaroller.
Lastly, it is essential to apply sunscreen the morning following your dermarolling session to protect skin.
4. Don't Overdo It
While you may be eager to see instant results, always use a dermaroller with care. Use only light pressure when applying the tool to skin. When working with sensitive areas, such as lips and round the eyes, you might want to apply an even lighter pressure. Start by using the dermaroller once per week before bedtime. Gradually increase the number of uses to two to three times per week as desired or tolerated. 
5. Keep Your Dermaroller Clean
Once you are done with your microneedling session, you need to take proper care of your dermaroller to ensure its long life. After each treatment, thoroughly wash the tool with rubbing alcohol, air-dry it, and store in a case. Also, remember to replace the tool after approximately 10 to 15 uses, – this is, perhaps, one of the most important dermarolling tips to ensure best results each time.
Achieve Maximum Results from the Comfort of Your Home with ProPlenish
If you follow these dermarolling tips and use a high-quality at-home dermarolling tool, you will surely see results in no time, – even if you are completely new to the world of microneedling. Shop our professional-grade dermaroller now.
Adopt a holistic approach to skin health
Stimulate inner and outer beauty and boost the skin's natural healing process by combining at-home microneedling with daily intake of ProPlenish Marine Collagen Supplements. Shop here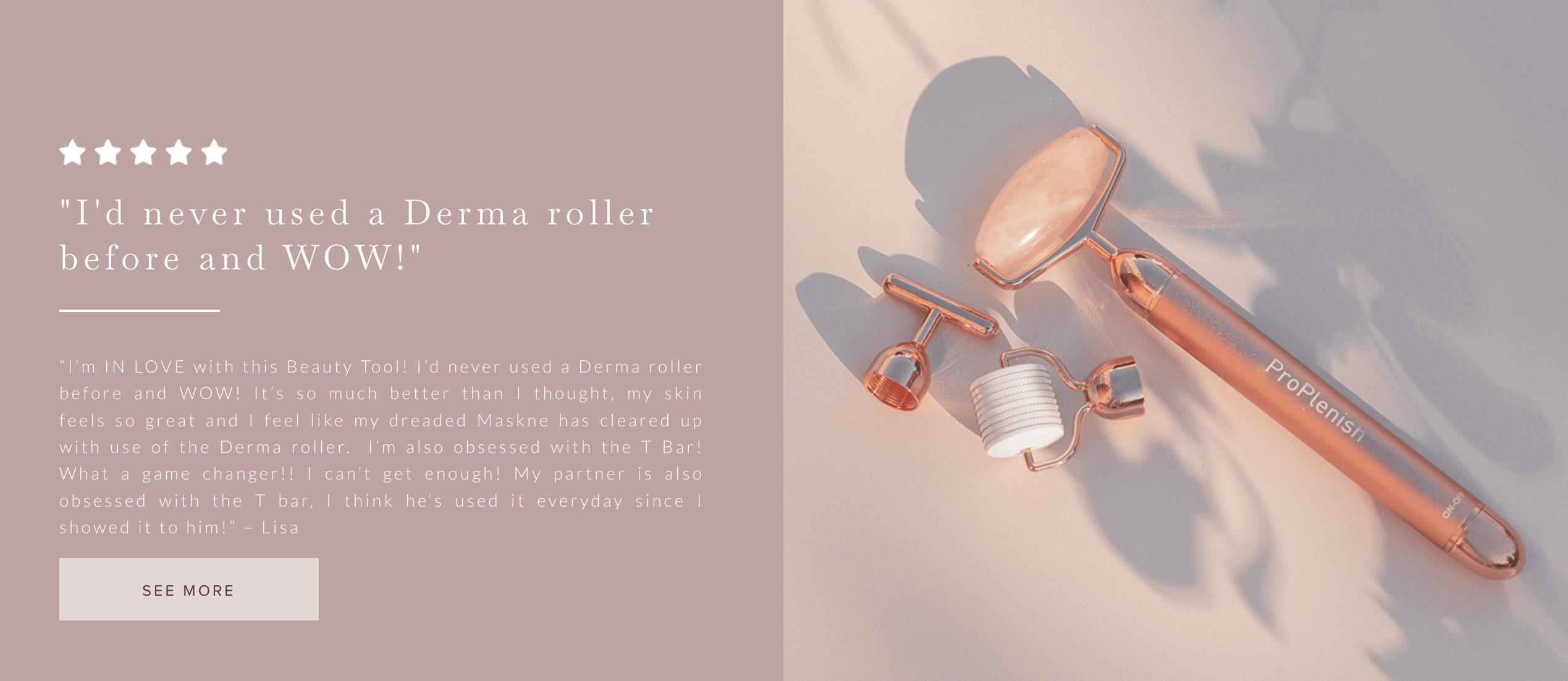 1. Singh A, Yadav S. Microneedling: advances and widening horizons. Indian Dermatol Online J. 2016;7(4):244-254. doi:10.4103/2229-5178.185468