Thinning hair can often become a pressing concern as we navigate the various stages of life. With age, hormonal changes, genetics, and lifestyle factors, hair thinning can occur, causing distress and affecting our self-confidence.
However, there's good news – the journey towards achieving voluminous and textured hair is well within your grasp. The key lies in adopting the right techniques and seeking expert advice from professionals who understand the intricacies of hair care.
We've tapped into the expertise of Marie Uva, an acclaimed Australian hairdresser, director of UVA Salon and Color Wow Hair Ambassador. With her valuable advice, you can transform your hair and boost your confidence.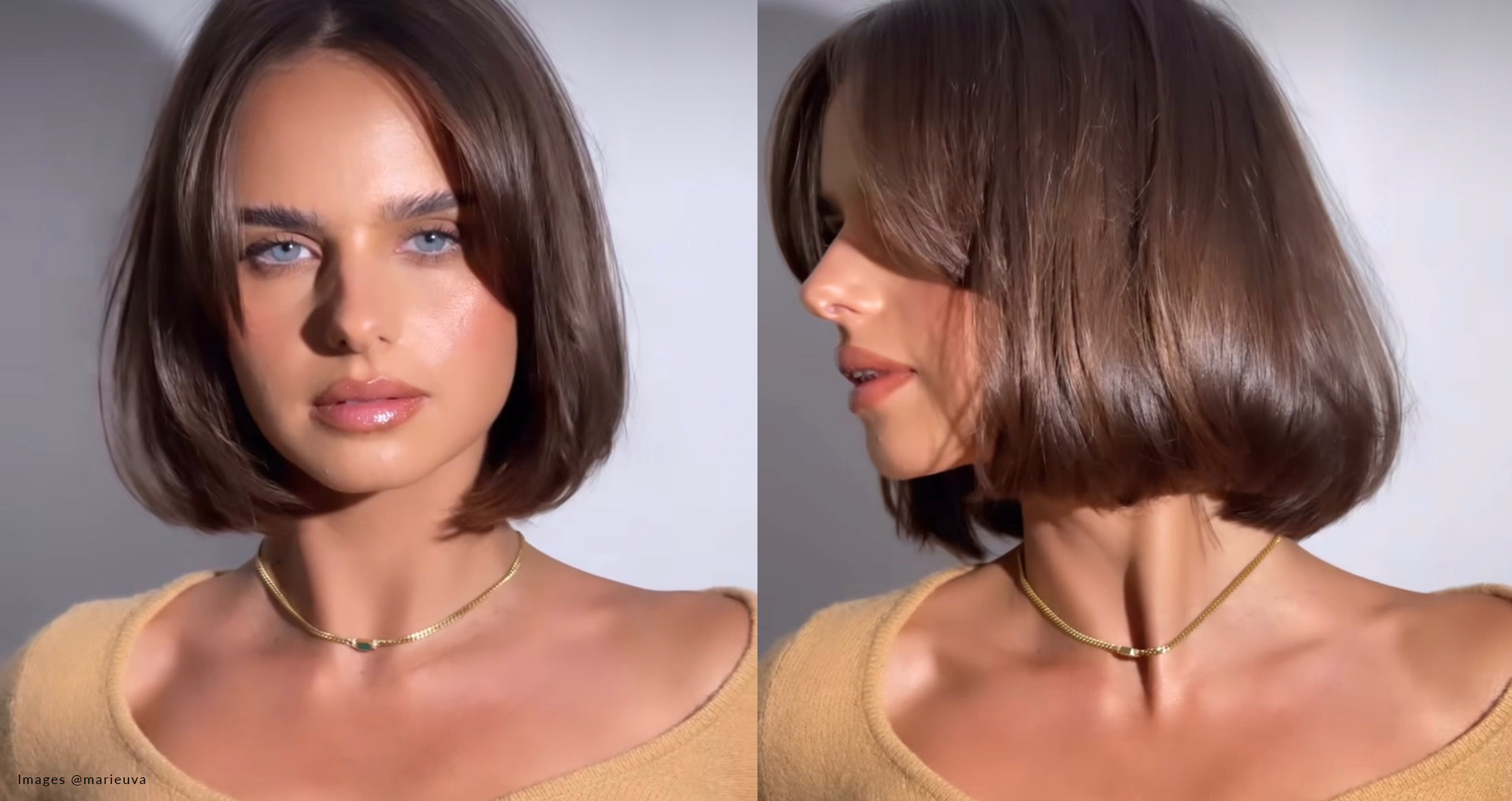 Creating Volume and Texture for Fine or Thinning Hair
Creating volume for thinning hair requires a combination of smart styling and strategic haircuts.
Marie recommends using styling products to enhance volume and texture. However, the right haircut can make a world of difference.
For those with fine or thinning hair, Marie says "Bobs or quite blunt looks makes hair look fuller". These cuts provide a solid foundation that gives the illusion of fuller hair.
Marie also suggests "Try a fringe or bangs of some sort". The magic of fringes or bangs can instantly add volume and dimension to your locks.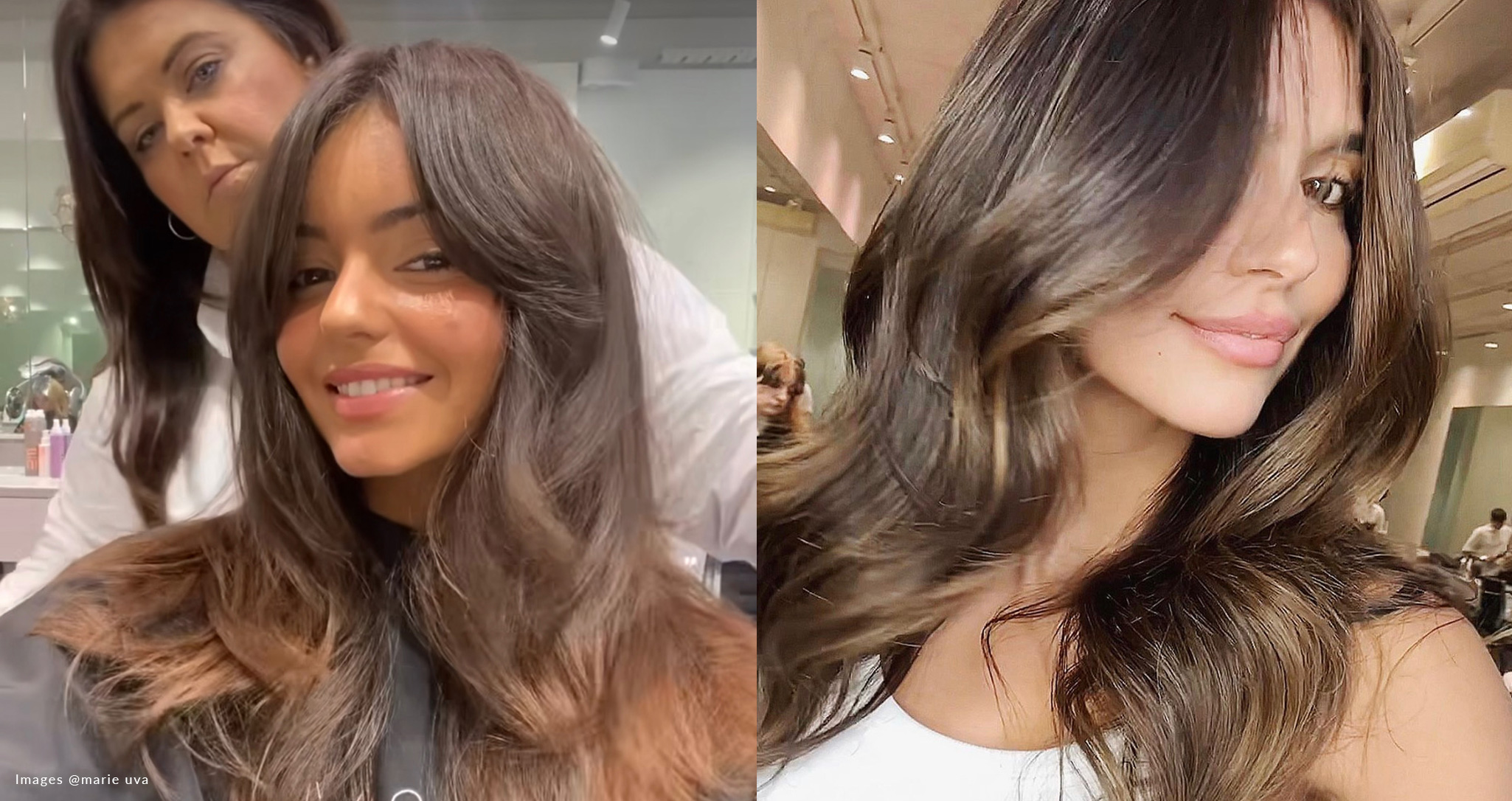 Must-Have Products for Volume and Texture
Achieving volume and texture is easier when you have the right products in your arsenal. Marie Uva revealed her must-have products to enhance volume and texture for thinning hair saying;

"Color Wow: X-large is a great volumizer or Raise The Root as a thickener lifting spray or Wella EIMI Dry Me as a dry shampoo/ texture spray."
Color Wow: Xtra Large Bombshell Volumizer – This exceptional volumizer is perfect for adding that extra lift and body to your hair. It provides the volume you desire without weighing your hair down, leaving it looking naturally full and thick. See here
Color Wow: Raise The Root Thickening Spray – If you're aiming for a thicker, more voluminous appearance, this product is a game-changer. It's specially designed to lift and thicken your hair, giving it a revitalised and fuller look. See more here
Wella EIMI Dry Me – This versatile product is not just a dry shampoo; it's also a texture spray that can add dimension and grip to your hair. It's a go-to solution for creating textured styles and refreshing your hair between washes. See it here
These products, personally endorsed by Marie Uva, can make a significant difference in achieving the volume and texture you desire for your hair.
Whether you're dealing with thinning hair or simply want to enhance your hair's fullness and texture, these trusted products can help you achieve your hair goals.
Supplements for Thinning Hair and Volume
While it's crucial to utilise external products for hair care, nourishing your hair from within plays an equally significant role.
Marie places great emphasis on the impact of a well-balanced diet in fostering healthy hair growth saying "I think a good diet helps" with the nutrients you consume directly affecting the health and vibrancy of your hair.
In addition to a nutritious diet, Marie also recommends exploring the benefits of supplements for hair health. Specifically, she highlights "ProPlenish is also great" as a valuable addition to your routine.
ProPlenish marine collagen supplements are designed to provide your hair with the essential nutrients it requires to thrive. These supplements support the production of collagen, which is a fundamental component of hair structure. By fortifying your hair's foundation through collagen supplementation, you can experience improved volume and vitality.
Volume for Thinning Hair – Without Heat
Excessive heat styling often plays a significant role in hair damage, breakage, and the loss of volume. The regular use of styling tools like flat irons, curling wands, and hairdryers can subject your hair to high temperatures, weakening its protein structure, and rendering it more brittle and prone to breakage. Over time, this repetitive damage can result in thinner and less resilient hair. To preserve the health and volume of your precious locks, it's essential to minimise heat styling whenever possible.
To maintain strong, voluminous, and beautiful hair without relying on heat, consider these expert recommendations:
Marie Uva, a seasoned authority in haircare, advises the use of gentle, heat-free alternatives:
"A light volume shampoo & conditioner such as the Wella Volume Range. Or a dry thickening texture spray to add volume when it's dry: such as Oribe Thick Dry Finishing Spray."
Incorporating these products into your haircare routine can help you achieve and maintain full and voluminous hair while safeguarding it from the damaging effects of excessive heat. By following these heat-free practices and heeding the advice of experts like Marie Uva, you can enjoy the benefits of strong, voluminous, and healthy hair over the long term.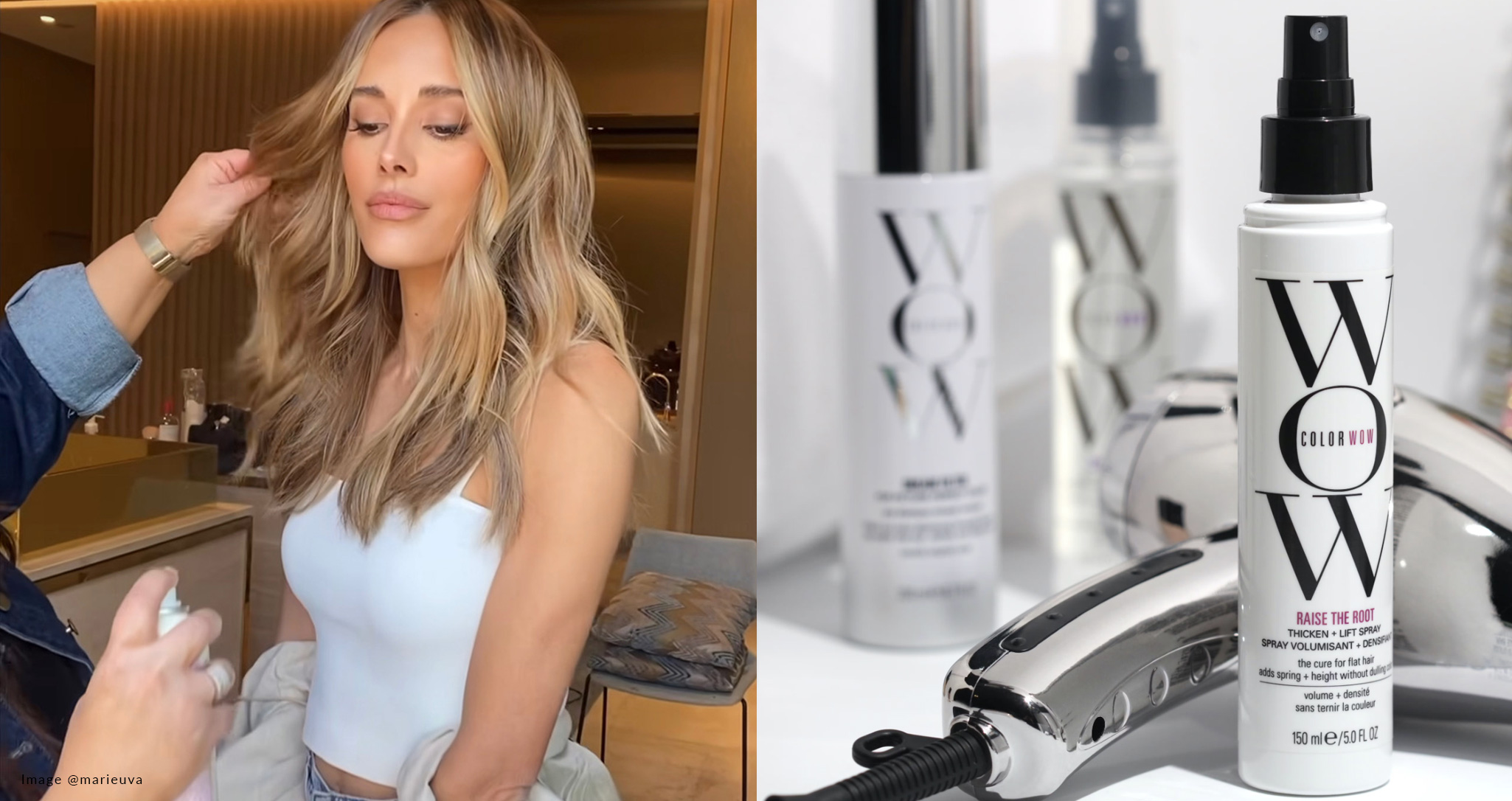 Pro Tip for Fuller-Looking Hair
Marie told us "The new Color Wow range is our secret weapon these days".
This range offers innovative solutions that can instantly transform your hair's volume and texture. With its expert formulations, the Color Wow range provides an effective way to enhance your hair's appearance and boost your confidence.
Whether you're seeking to revitalise fine or thinning hair or looking to enhance the natural texture of your locks, Marie's expertise ensures you now have a range of approaches to choose from.
Embark on a journey toward fuller, more vibrant, and healthier hair, to boost your confidence and leave you feeling it's best.